Description
Product Description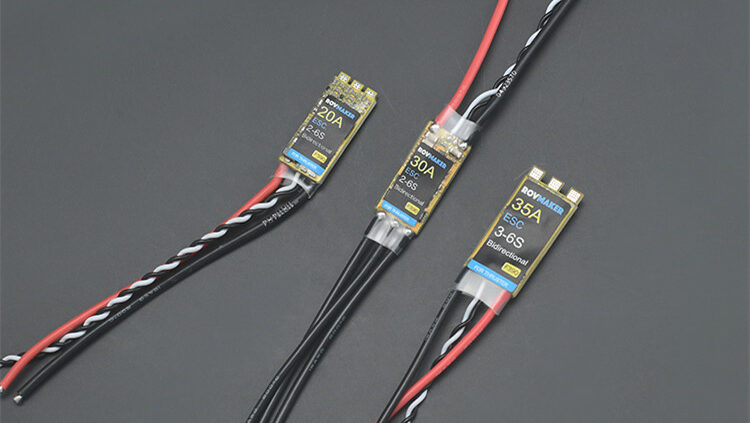 This ESC has an extremely small size, and ultra-lightweight makes it easier attached to any part of the main body.
F390 main control chip, imported Mos chip combined with three-in-one IC driver, higher efficiency, doubled the response speed and throttle response speed, extremely fast response, allowing you to experience smooth zero-delay operation; support Damped Light, so that the motor slows down Faster, more sensitive and swift stop, active freewheeling technology allows the battery to recover power and extend the battery life; high efficiency and low power consumption, the ESC will not produce self-heating in standby. Support Oneshot125, normal throttle signal can support up to 500Hz, faster refresh rate. Compatible with various flight controllers on the market;
Support 4S~6S power supply, surpassing ordinary ESC rapidly, suitable for racing players' demand for violent gameplay 3D gameplay; the signal line adopts a twisted pair design, which effectively reduces the interference caused by signal transmission in the copper wire, and makes the flight more stable. Four-layer board circuit design, performance stability is stronger, exquisite workmanship, quality symbol.
Product Features
Two-way brushless ESCs
Ultra-small size
Super power-over ability
Fast response
Stable performance
Specification
Currency: 20A/30A/35A
Direction: Bidirectional
PWM signal frequency: at most support 500Hz
Support: Oneshot125
Support: 4S-6S power supply
Compatible all kinds of flight control
Product Uses
Contents