Description
Product Description
This manual introduces two types of servos, both made of aluminum shell, can reach 150 meters depth of waterproof seal.
It has the following advantages: Wide voltage power supply, anti-reverse protection, constant current protection, full copper gear set, double bearings.
 Product Specification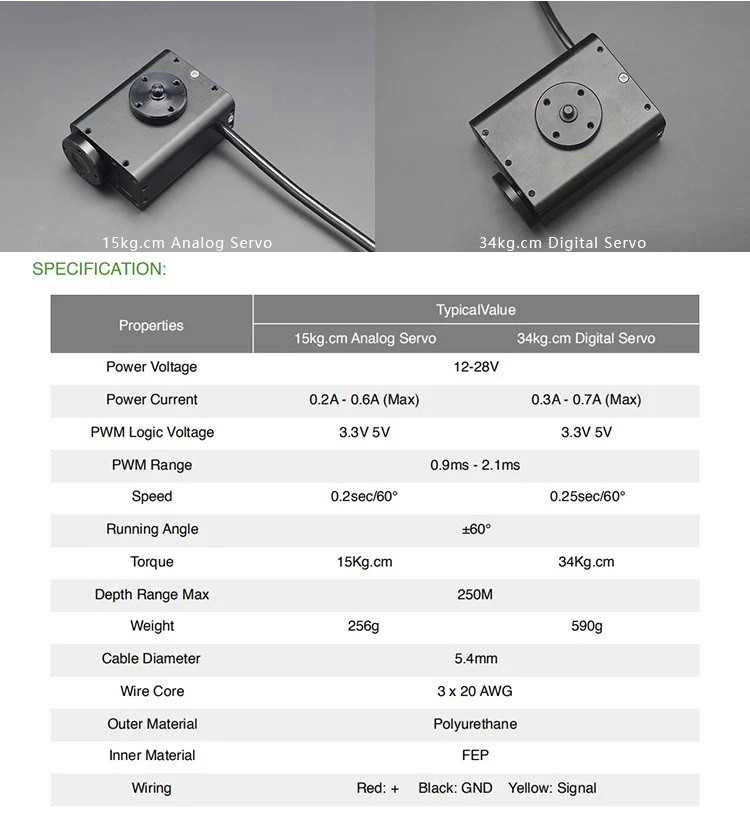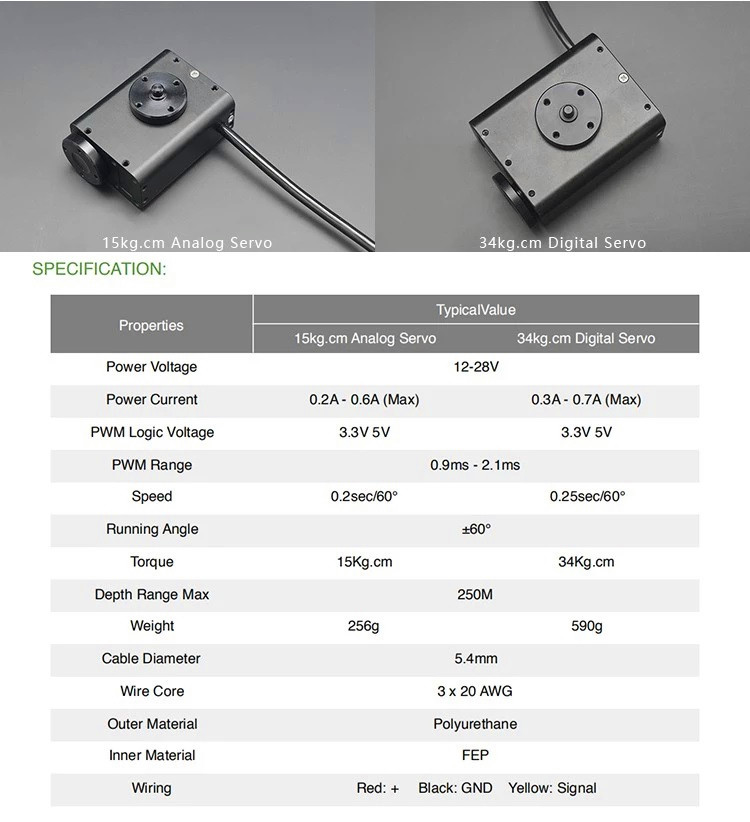 Torque can not overload, otherwise, it will cause damage to the servo. The supply voltage needs to be within the range, and the voltage has no effect on the speed and torque. Ensure sufficient current, otherwise, it will affect the normal operation and damage will be caused when used beyond the range. The company reserves the right to modify the product for the purpose of improving quality. Some parameters or appearance may change without prior notice.
 Dimension Details