When you buy the Pixhawk Flight Controller from ROVMAKER, you may have a question in your mind. Why it is different? Don't be confused, and in only 1 minute you can get the answer. Below is the detailed information for the top wiring style.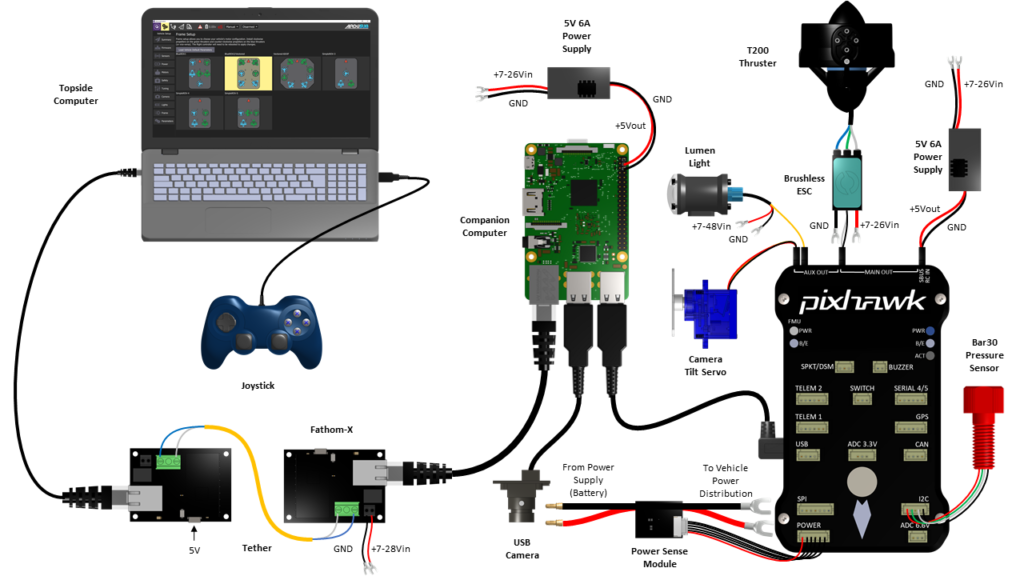 AUX OUT AREA
---
Ports 5 and 6 can not connect, because it has no PWM signal.
SBUS RCIN AREA
---
It is mainly for other functions, Ardusub Guide is for the power supply of the servo.
MAIN OUT
---
1. Usually, it is for 6 thrusters. For most scenes, it is enough!

2. Ports 7,8 and ports 1,2,3,4 can connect as you like.

3. It only needs software to do the additional mapping.
All looks different, actually, it is the same!